Associate Researchers
Larissa Pfaller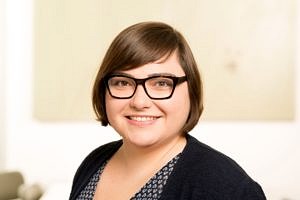 Larissa Pfaller is sociologist (Research Associate) at FAU Erlangen-Nuernberg. Her research interests focus on qualitative social research, methodology, and cultural sociology. She has co-authored an introduction to the method of metaphor analysis and published on topics like anti-aging medicine, successful aging, and organ donation. Larissa Pfaller's current research project "Das Imaginäre an den Grenzen des Sozialen" (DFG) focuses on the social imaginary of the forth age and post-mortem organ donation.
Katerina Steffan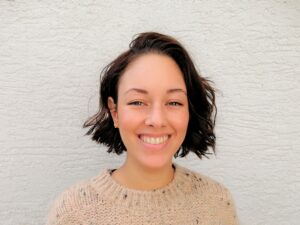 After having completed her vocational training as women's tailor and fashion designer, Katerina Steffan worked as a fashion designer in Hannover for three and a half years. She then started studying at the Leibniz Universität Hannover beginning with English and History (fächerübergreifender Bachelor). While continuing her teacher training in her masters she also studied Advanced Anglophone Studies and graduated in October 2021. She is currently a doctoral candidate at Leibniz Universität Hannover, working on her dissertation entitled "Vulnerable Bodies: Anger and Sorrow in New England Puritanism" which is supported with a fellowship by the Studienstiftung des deutschen Volkes. Katerina is a member of the DFG-funded early Americanist network "Voices and Agencies: America and the Atlantic, 1600–1865."
Project: Vulnerable Bodies: Anger and Sorrow in New England Puritanism
Despite recent innovative reassesments of early American culture, it still has not gone out of style to see the Puritan founders of Massachusetts as the 'frozen chosen,' a group of people most concerned with repressing their emotions. Yet, contrary to both popular and scholarly stereotypes, discussions on the importance of emotions, and debates on the difficulty of cultivating the 'right' emotions abounded in academic treatises, sermons, advice manuals, diaries, village covenants and court records. Despite the fact that Puritans explicitly and repeatedly referred to emotions, research on Puritan emotions is still scarce. My study will fill this gap and demonstrate that Puritans understood emotions to be essential for the success of religiosity, health, politics, and social harmony. I assert that normative discourses about emotions intersected with discourses on place (e.g. the marketplace) and space (e.g. America as "promised land" and "wilderness"), as well as with discourses of power associated with gender, race, age, and rank. By merging theories of practice, affect, and space and examining the intersection of emotions, the body and space, my project will show the dynamic relationality between representations, practices and identities. Puritans believed that human emotions were corrupted and that specific social groups were particularly inclined to engage in harmful emotional practices, such as anger and sorrow. They further asserted that emotions were transmissible and that emotions could be positively or negatively affected by different spaces. Hence, the settlers attempted to encourage the 'right' emotions through public rituals and the purposeful spatial organization of New England. Thus, Puritans believed that the spatial organization of society was essential in producing thought and feeling, social identities and relations. However, spaces did not only provide the material context in which Puritan power structures were reproduced but also where they were negotiated, ignored or contested through individuals' emotional practices. My study will thus contribute to the scholarly discourse on early America by exhibiting that New Englanders' understanding, experience and practice of emotions were integral in shaping their social and religious lives as well as their relations with Native Americans and their relationship to the American landscape.